5 Mins. @ Sunrise: Be Positive
Hello, this is Tony Brown and welcome to 5 Mins at Sunset.  This episode is entitled:  "Be Positive (B+)," and we are going to talk about three things:  Negativity surrounding all this COVID crap, a seminar I took about a book entitled "Positive Intelligence", and one of our favorite singer/song writers Ms. Maggie Rose.
Hopefully, you'll see how these three unplanned circles overlap in the next 5 minutes.  CLICK HERE TO WATCH THIS POST ON YOUTUBE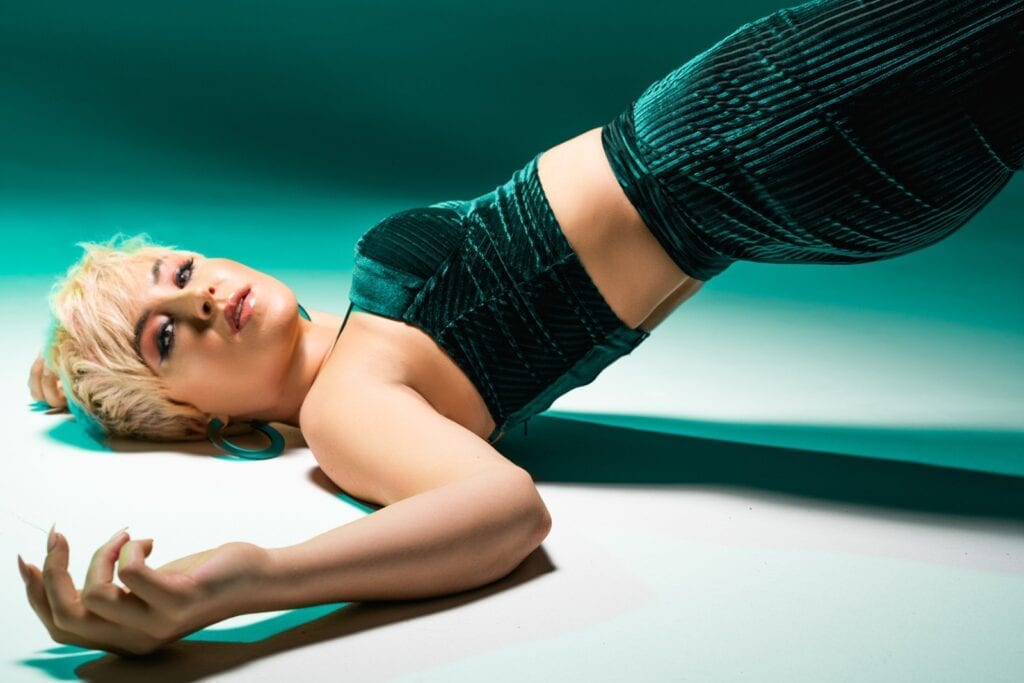 When I was 13 years old my grandfather taught me to "always use the crying towel" when someone asked "how are the crops doing?"  He would respond by saying, "Can't ever be sure … hopefully the good lord will help us out ... we sure could use some rain."  He believed you could jinx a good crop OR people might think you are bragging if you sounded too positive.  Either way, I got a lesson in systemic bias AGAINST being positive that came from a well-established agrarian culture grounded in the poor, rocky, red dirt of the Appalachian Mountains.  It has taken FIVE decades for me to transfuse my A negative blood into "Be Positive."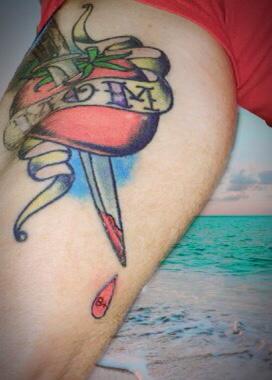 POSITIVE INTELLIGENCE
Last week I took a class at PCG based on a book entitled "Positive Intelligence" by Dr. Shirzad Chamine.  He is a renowned Stanford researcher and CEO coach.  Here's the short overview of the class:  Mental fitness is a measure of the strength of your positive mental muscles (Sage) versus the negative (Saboteur).  This measure of your Mental Fitness is called PQ (Positive Intelligence Quotient).  Research with 500,000 participants has shown PQ to be the best predictor of how happy you are and how well you perform relative to your potential. Thus this HappyGuide blog post.
Just like there is an IQ (intelligence) and EQ (emotional), your PQ helps you understand where you rank against a quantitative standard according to your god given talents, mastery of skills, and overall individual capacity.  Based on that insight, you can then set to the task of building what my friend Cottrell calls, "Brain Discipline" to encourage positive habits and discourage negative habits.  Basically, living your life walking towards the light and away from the dark.
GLOBAL COVID-19 LOCKDOWN
We are all exhausted with hearing about all the negative stuff surrounding the Pandemic.  There is so much negative crap (S.H.I.T.) around the world … it's really hard to digest all of it, for example:
Sheltering in Place – humans were not designed to stay in prisons, nursing homes, or locked in their homes only getting out for essential activities.  If COVID don't get us, the long-term negative impact on our collective mental health might be worse.  #riots
Hurry Up and Wait – it's maddening … the 1st wave is coming, the 2nd wave won't end, the vaccine should be out soon, and most people won't be vaccinated for months.  All the good and bad news comes with a "hurry up … but wait".
I Don't Know – Can we get COVID twice?  Do masks work?  Can you get COVID sitting down?  Does COVID go to sleep after 10pm?  The only person who can speak with confidence is the PhD who says, "I don't know."
Them Damn Mask – Forget the science.  Forget COVID.  When I was growing up, the only people who wore masks were the Long Ranger, bank robbers and kids trick or treating.  I got a big nose, and it needs a ton of clean air.  I wear them, but I hate the damn things.
For the 60 years I have been on this earth, I believe, unhappiness created by these things which are out of our control must surely be at an all-time high. The 1960's Cold War ain't looking all that daunting by today's standard.
Across the globe, nation, local communities and inside each family … it's becoming normal to be negative.  I feel like my PQ has gone down as my COVID-19 lbs have gone up!
PQ CASE STUDY:  MAGGIE ROSE
With all that as a big wind up, I do have a positive role model whose lead we should all follow as we sort through COVID-19, 20 and whatever lies ahead.
I'm 100% confident that if Maggie Rose took Dr. Chamine's PQ assessment that she would make a very high score.
Disclaimer:  I am not a close friend of Maggie Rose.  Only met her a couple of times and had very brief conversations.  I know her like Scott Avett, Danica Patrick, or Thurl Bailey … we've done enough charity work/fund raising that there's a 52% chance they'd faintly recognize me and/or a 90% chance they remember one of my sorta famous kids (Daniel USA-AFL National Champions, Miles – Barnstock, Julia – NCSU Volleyball).  It ain't name dropping if you admit that they don't know ya.
So, most of my observations are made from "a distance" and are based on Ms. Rose's music and professional endeavors.
I further suspect that Maggie Rose would also do very well on the Dr. Chamine's Saboteur Assessment which helps identify which of 10 modes of self-sabotage your mind primarily uses.  These "Saboteurs" range from the Judge, to Controller, Stickler, Avoider, and Victim.
"One key technique to raise your PQ is to reduce the amount of time your mind sabotages you." - Dr. Shizard Chamine
Since April 2020, I have observed several tangible "hints" that Maggie Rose (and possibly her band) has a very high PQ score.  From what I can see, her positivity intelligence can be summarized in the 5 "C's":
FIVE (5) "C'S"
CREATIVITY – While others have sat around bitching and complaining, Maggie Rose has gone into high gear.  From my observation, she's created a new fan club platform (Patreon), done a Christmas album, put a ton of new music out, and leveraged live-streaming technology to keep pushing her music into the Universe.
COLLABORATION – Since the Shut Down, Maggie and her band have virtually or "safely" collaborated with several new artist.  Their music continues to evolve and frankly absorbs the "emotion" of 2020 on many levels.
COMMUNITY – Similar to PCG or NC State … one of the first things folks needed to do after the "shut down" was to keep the community together.  Whether it was the band, fellow artists, or fans … it feels like the Maggie Rose community is growing and is as strong as ever.  This took deliberate effort and being very intentional.
COMMUNICATION – her monthly Newsletters, "Salute the Songbird with Maggie Rose" podcasts about powerful women in music, emails, texts, and Zoom shows make it perfectly clear that the "show must go on" and there is a bunch of positive energy to be enjoyed.
COMMITMENT – Probably the most interesting aspect of Maggie's evolution is her obvious commitment to trying new things with her business and art.  I might respectfully submit that "getting off the road" has given her and her band time to reflect and focus on what is most important in their lives.  Pretty amazing to witness.
So there you go … as you face another 6 to 12 months of remote learning/working and all the negativity that surrounds COVID, go ahead and know that you are empowered to build and maintain your PQ by following the example of the supremely talented Ms. Maggie Rose.
I'm Tony McLean Brown. Thank you for joining us for another beautiful sunrise and a quick chat. If you like the energy or if I hit a nerve, please feel free to post your comments below, like/share/retweet or do whatever feeds your soul.
Appreciate you.
Here's today's vid clip: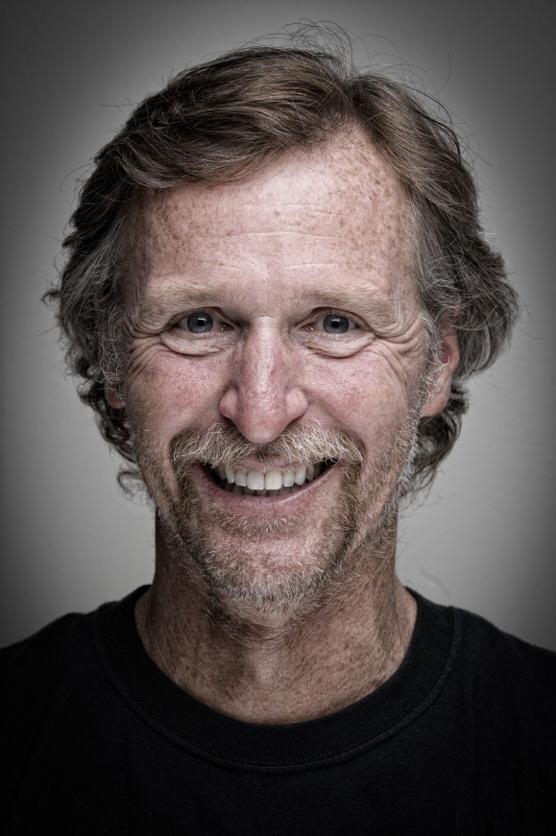 Tony McLean Brown
A Western NC hillbilly through and through, Tony McLean Brown was born in the small town of Enka-Candler outside of Asheville.  His parents re-named him when he was 3 years old to Tony (a nickname provided by his grandfather) McLean (middle name of his Uncle Michael) while retaining his legal surname Brown.
Throughout his career, Tony McLean Brown worked as a farmer, computer programmer, and management consultant – in his adventurous years – author, song-writer, bass player, poet, pilot, mountaineer, certified scuba diver, and competitor in professional bull riding, NASCAR late model racing, Toughman boxing, Crossfit Open, Ironman, pole vaulting, marathon and ultra-marathon running, as well as parenting.
www.HappyGuidetoaShortLife.com has been leveraged to help charities and non-profits across the globe, USA, NC, and Lake Norman area. If you, your family, school, church, or charity has been supported, please take the time to share, like, subscribe, comment, and provide a 5 star review!